"Sales are contingent upon the attitude of the salesman -not the attitude of the prospect."
~ W. Clement Stone
Find out why 63% of sales forces in North America aren't able to close.
There are proven methods that will help you Sell with Zero resistance!
Learn when and how to close a sale.
In today's competitive market, generating sales is not an easy task.
Through a myriad of advertisement, social media, and all the other mediums, organizations are constantly challenged to find ways to be seen and heard through the clutter.
Once this task is completed, SALES TRAINING is often overlooked, but this is what makes all the difference between keeping your client as a potential, and converting them.
Master the ART OF SELLING.
Whether you work for a Fortune 50 company that closes multi-billion-dollar deals or a humble start-up, what differentiates top-sellers is their ability to build relationships.
Neuroscience tells us that we are all inclined to act in a similar way to certain situations. Good sellers will understand these human subtleties in order to maximize their business. The act of "closing the deal" has much to do with understanding the psychology of your buyer. Grasping what your potential buyer wants and making it as easy as possible for them to get it, is the secret to generating sales.
Break the stereotype around that smooth talking Sales representative who sells a sub-par product or service that leaves the buyer with post-purchase dissonance. The best salespeople are actually great listeners who are carefully trying to identify their client's need.
A great salesperson is a problem solver.
They will ensure that their product or service will benefit their clients and fulfill whatever their specific need is.
How attentively do you listen to your clients' issues and how easily can you find them a solution?
Learn how to go from maybe to yes.
Our ACCREDITED PROFESSIONAL DEVELOPMENT WORKSHOPS are recognized with three professional bodies in Quebec. Participants will earn professional development credits for the following organizations: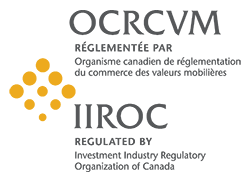 Go from good to great.
Good salespeople have the right sales tools, techniques and skills. But great salespeople also have the right attitude!
I want great.
Impact Pro unveils what makes top sales professionals so successful – and how they keep their confidence up -even after hearing a lot of "Nos"?
Our Sales & Negotiation training provides practical and effective tools to optimize your sales process.
Participants will be sensitized to the importance of relationships established with prospects, and how to exceed the expectations of potential and current customers.
We impart market practices and strategies to help you convey a message that speaks to your clients and, essentially "close the deal".
Maximize your selling potential.
Identify values & motivations

Verbal & non-verbal cues

Proposals that speak to the heart

Objection-handling

Relationship-building techniques

Overcome unexpected challenges

Increase closing ratio
Good to great is available to you now.
Get into the top selling percentile and earn credits while you're doing so.
Sell with Zero resistance today.
SCALE TO THE NEXT LEVEL: REGISTER NOW!
All courses are available on demand for your corporate group, in our training centre or on site at your company location.
Train for sucess and inspire change now!
Take advantage of training content that will improve effectiveness
Our mission is to help you and your organization grow into what you want to be and have the potential to become.