Professional Development Accredited by The CSF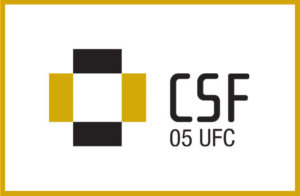 Present day professionals need to maintain a high level of expertise. For this reason, professional associations are constantly highlighting the necessity for their members to complete on-going training. Mandatory continuing education programs are increasingly popular among professional associations around the globe. Such professional development programs ensure that members maintain current knowledge of their practice and of new industry trends.
Continuing education For CSF members
As part of the CSF's Continuing Education Program, all members must complete 30 professional development units (PDUs) through CSF recognized courses, including 10 PDUs in "general subjects".
Professionals Trainings Accredited by The CSF
Impact-Pro training specialists have designed The secrets of power negotiating and How to boost your marketshare, two courses based on the principles of ethical negotiation and in accordance with the regulations and procedures in force in the financial sector. These training courses are accredited by the Chambre de la sécurité financière and CSF members developing their negotiating skills with Impact-Pro, will receive 5 PDUs in general subjects.
Professional Training Specialists
Training and executive training specialists since 1990, Impact-Pro experts have worked with hundreds of internationally renowned companies. Their various training programs have been followed by business leaders, top-executives, and specialized professionals around the globe. With a mission to help individuals and organizations reach their full potential, Impact-Pro's specialized trainers have the depth of resources and experience to deliver world-class training. Meet our team.
How to Boost Your Marketshare – Accredited by The Chambre de la Sécurité Financière
Do you ever ask yourself why sometimes, despite your best efforts—including cast-iron logic and a great pitch—your proposal was rejected?
The ability to negotiate effectively is truly an essential life skill. Those who are not strategic negotiators can experience lost opportunities. In fact, as per recent studies, they are 60% less likely to be successful.
Good negotiators find ways to succeed in almost any situation.
The course offered by Impact-Pro has been designed with a vision to help financial security advisors develop the skills necessary to become more effective negotiators.
Attention will be placed on the principles of negotiating tactics, interactions, and the understanding of yourself and the other person.
Core Content
Quickly identify your interlocutor's personality and decision-making process
Adopt a speech of influence with integrity
Master the 5 characteristics of a successful negotiation
Sell your ideas with the S.P.I.N. model
Improve your negotiation results
Learn to be comfortable even when you are feeling uncomfortable
At the end of this training, participants will be ready for face-to-face negotiation well in advance of the meeting. They will understand how to plan and be strategic. Finally, this course will enable them to perform better at their job and better serve their clients.
 Impact of the Training
Acquire the 5 attitudes of an effective negotiator
Transform "no" to "yes"
Increase the success rate in negotiations
All courses are available on demand for your corporate group, in our training centre or on site at your company location.
Train for sucess and inspire change now!
Take advantage of training content that will improve effectiveness
Our mission is to help you and your organization grow into what you want to be and have the potential to become.